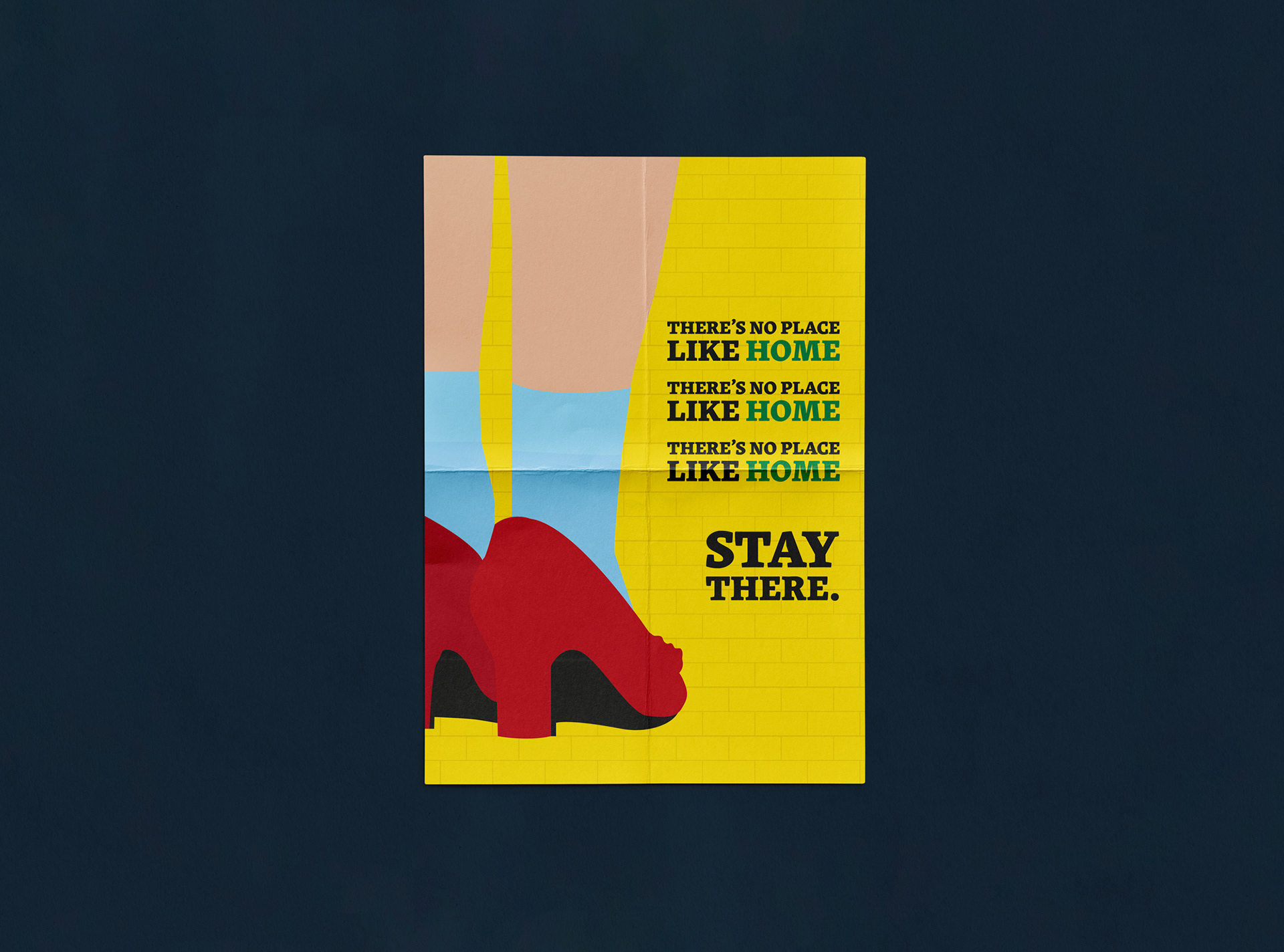 Client: 
Personal Project // Stay Safe, Stay Sane
Service:
Art Direction, Artwork Creation
A brief by staysanestaysafe.com, encouraging designers to create artwork that could be used to brighten hospital ward walls during the 2020 Coronavirus Pandemic. I'm a huge musical person, so this led me down the route of The Wizard of Oz. 
I took this iconic quote and put a twist on it, to reinforce the message of staying at home but in a playful and fun way.